Pendants
Inlaid mother of pearl in white gold, bezel set pave diamonds and Tahitian pearl

Rings
Halo diamond ring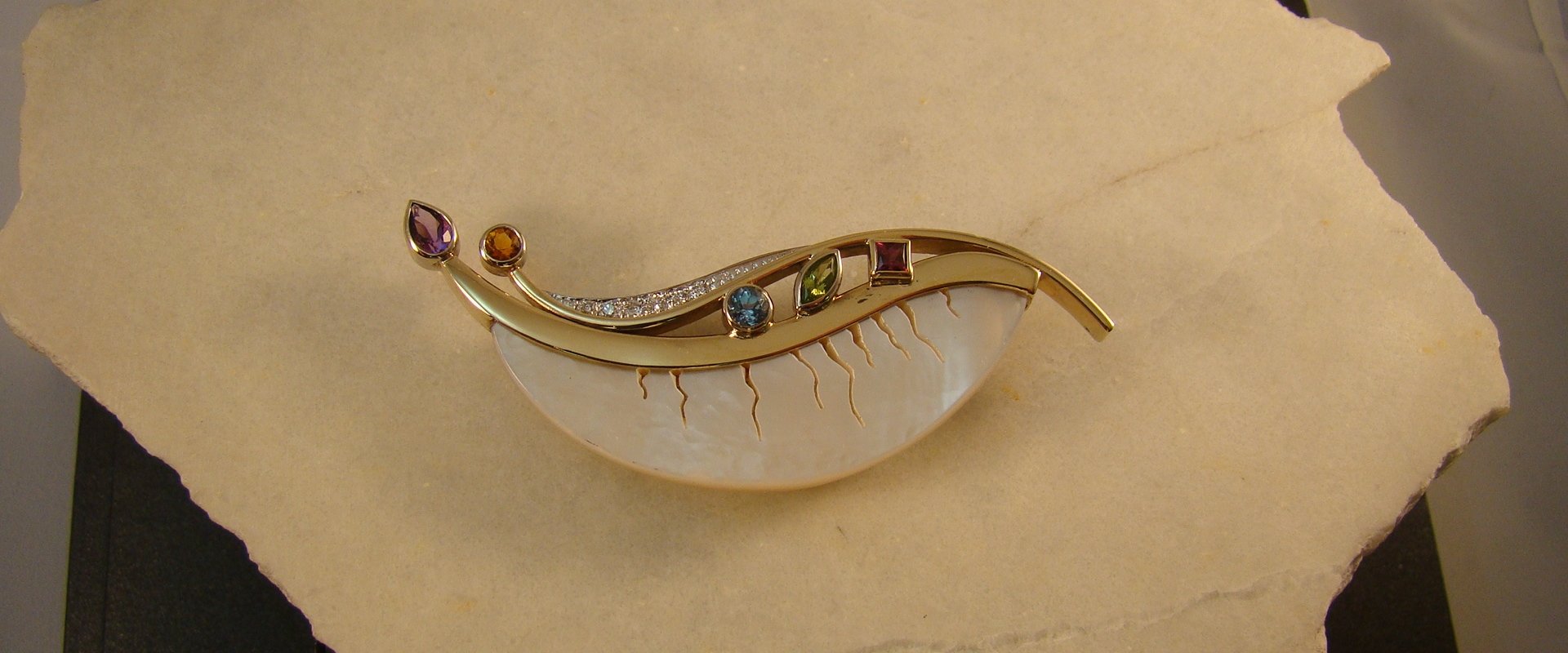 Brooches
Hand-cut organically cracked mother of pearl accented by semi-precious stones nestled between curved yellow gold and pave diamonds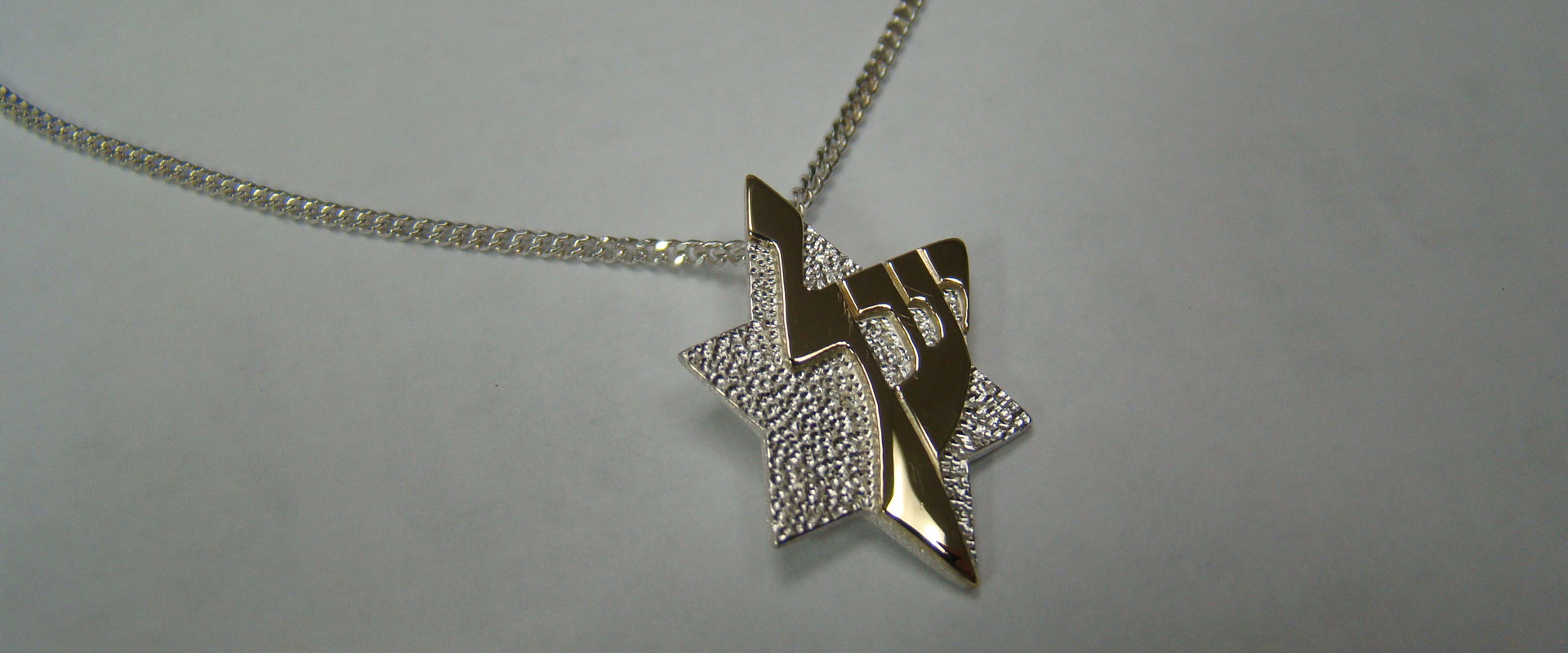 Book A Free Consultation
Contact us today to book a free consultation!
MARK KATZEFF
Edmonton's Top Award Winning Designer
Mark Katzeff hails from South Africa, where he studied under top German-born jewellers and honed his craft into the exclusive jewellery business he has today. His shop utilizes unique, exotic materials such as mammoth ivory, mother of pearl, fossilized dinosaur bone, slate, and meteorite to name a few, to ensure that his pieces stand out from the rest.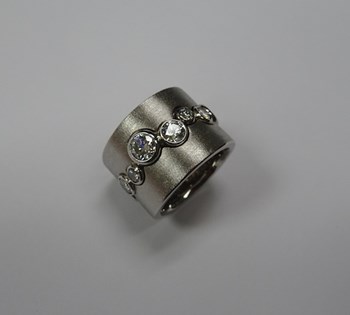 When Picasso said, "I begin with an idea, and then it becomes something else," he was likely predicting how Mark Katzeff can take an idea and turn it into your dream. The vision neither of you knew as possible when you first began your consultations. From the beginning of your dream idea, Mark listens, crafts and tools the vision of what your heart desires most into a reality you can wear with endless pride.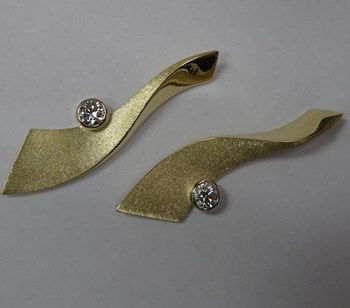 Organic wave earrings in brushed & polished yellow gold, with asymmetrical bezel set diamonds.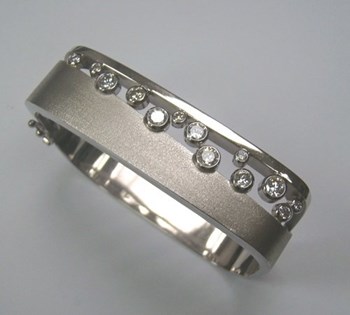 All white gold bangle with scattered bezel set diamonds set between an angular brushed and a highly polished edging.